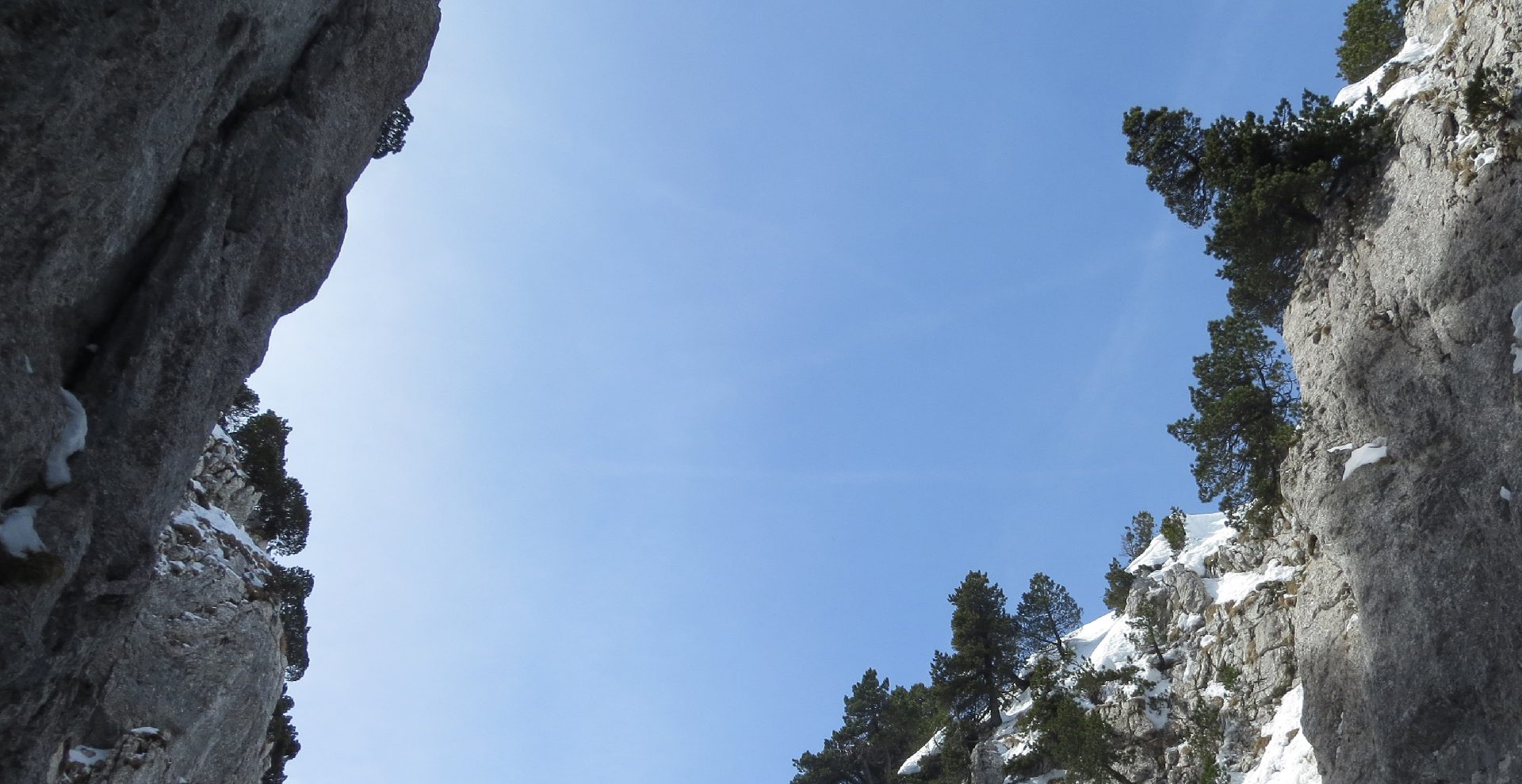 Canyon du Crêt de la neige
(crédits photo : RNNHCJ)
Due to the altitudinal layering crisscrossing the hilly subalpine areas and also to the fluctuating climatic effects, as well as the differing orientations and the geological and geomorphic setting, the High Jura is a haven for numerous types of vegetation.
There are three main habitat types dependent on the level of altitude :
Lowland pastures are interspersed with hedges and fields and lie below the forest on the Gex side of the range. These dry grasslands are of great ecological importance as they give refuge to many orchids, reptiles and birds.
The forests grow at the altitude of the hilly subalpine zone. They form an immense pristine forest on both slopes of the Jura, comprising 70% of the surface area. All groupings of Jura forest species are represented, in which hornbeam, beech, maples, firs, spruce and pine dominate. The Capercaillie is found in the lower mountain woodlands as well as in the high forests.
The vast areas of the high pastures begin above 1,400 meters to the south of Col de la Faucille, where the trees struggle to grow. These grassy summits have been extended and maintained by the extensive grazing of cows or sheep. To the north of the pass, the forest prevails and forms a mosaic of woodland and prairie.
Other less extensive natural areas play an important role in this diversity :
The cliffs, screes and rock debris shelter species of fauna and flora specially adapted to extreme conditions of life.
Wetland areas are rare and scattered due to the important presence of karst in the Jura. Ponds, tufa, micro hill bogs, temporary flows of water and the banks of the Valserine are mini ecosystems of significance.
Subterranean areas are widespread but remain largely unexplored. The abundant precipitation that falls in the mountains percolates through the numerous chasms and countless fissures present throughout the Jura range.