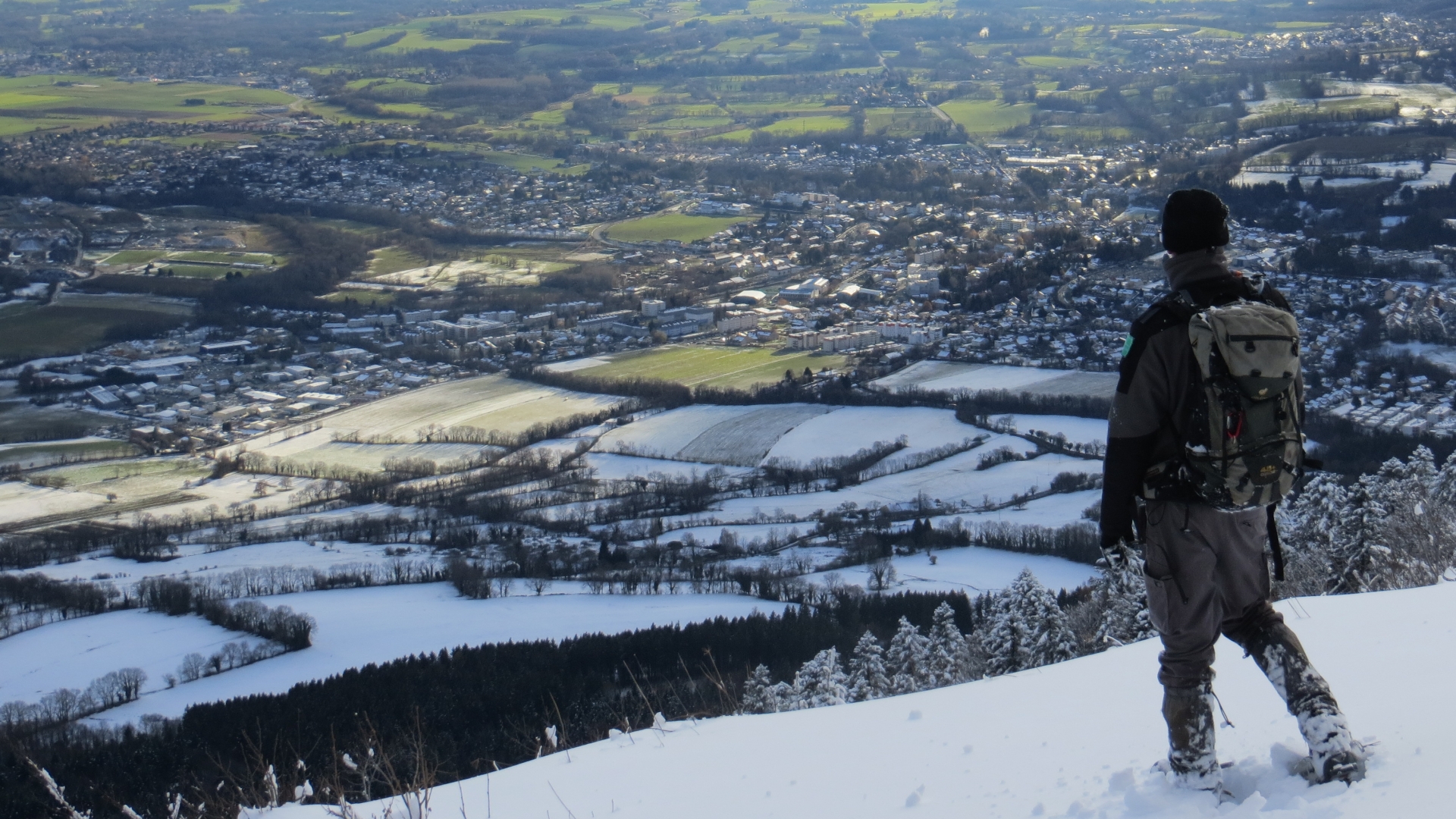 View of the Pays de Gex
Ranger on winter surveillance duty in the High Jura (Photo credits: RNNHCJ).
The mission of natural reserves is to conserve natural areas in an ecologically authentic state and to maintain their natural heritage. Depending on conservation issues, geographic location and local context, the classification of a reserve can be the prerogative of the State, of the regions or of the territory of Corsica. Apart from the differences in administrative statutes, natural reserves share objectives and common functions, specifically territorial, regulations and management authority.
The natural reserves are organised in a national network known as the Natural Reserves of France (Réserves Naturelles de France – RNF)