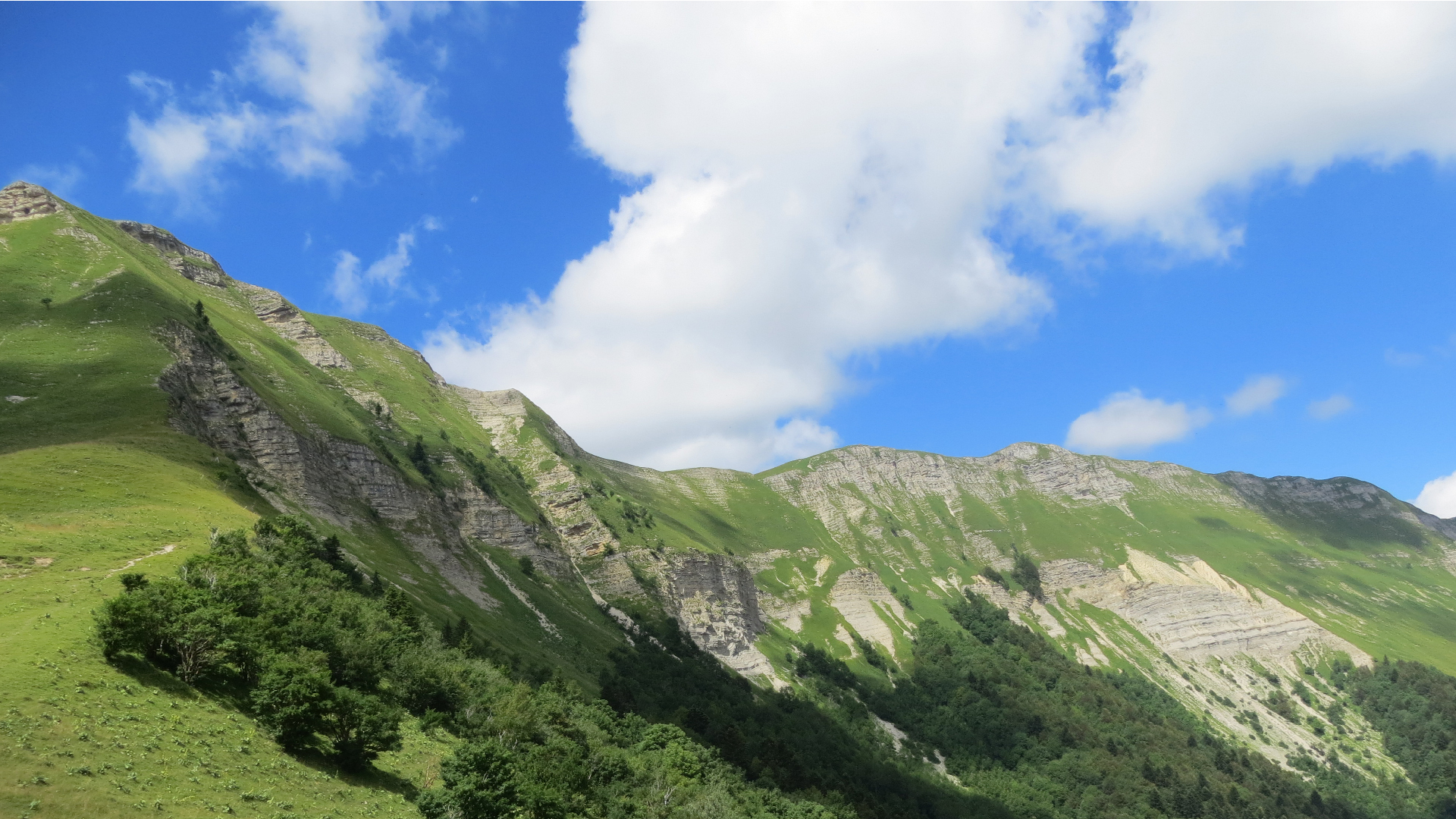 View of the High Jura in summer
The iconic chain of the High Jura mountains has for the most part been classified as a National Natural Reserve since 1993. At almost 11 000 hectares it is among the most extensive mountain ranges in Metropolitan France. (photo credits: RNNHCJ).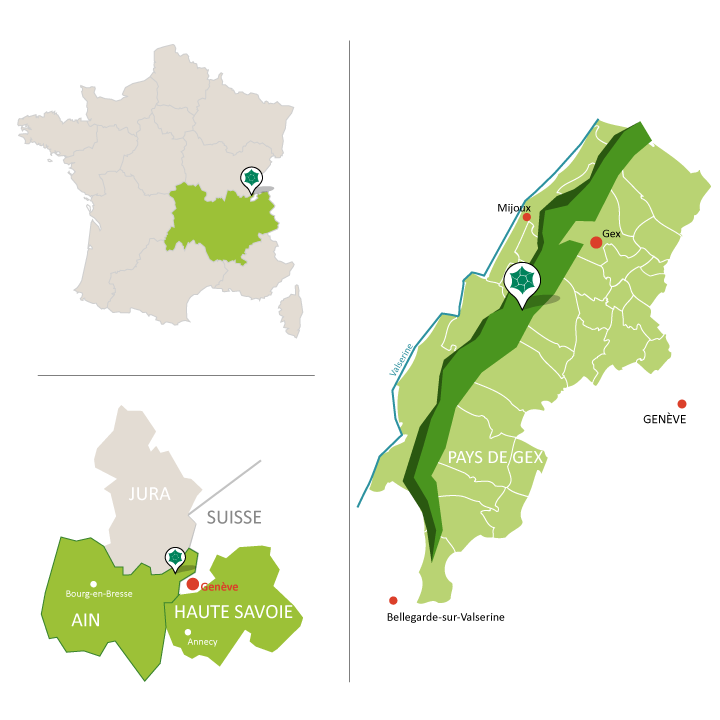 The High Jura (Haute Chaîne du Jura) straddles the region of Auvergne-Rhône-Alpes and the Department of Ain. Bounded to the north by the Franco-Swiss border and the lower slopes of the Dôle and to the south by the Rhône gorge, it covers 10,909 hectares and includes the highest peaks of the range, the Crêt de la Neige (1,720m), the Reculet (1,718m), the Colomby de Gex (1,688m) and the Crêt de la Goutte (1,621m).
18 communities are included within its boundaries: Bellegarde-sur-Valserine, Chézery-Forens, Collonges, Confort, Crozet, Divonne-les-Bains, Echenevex, Farges, Gex, Lancrans, Léaz, Lélex, Mijoux, Péron, Saint-Jean-de-Gonville, Sergy, Thoiry and Vesancy.