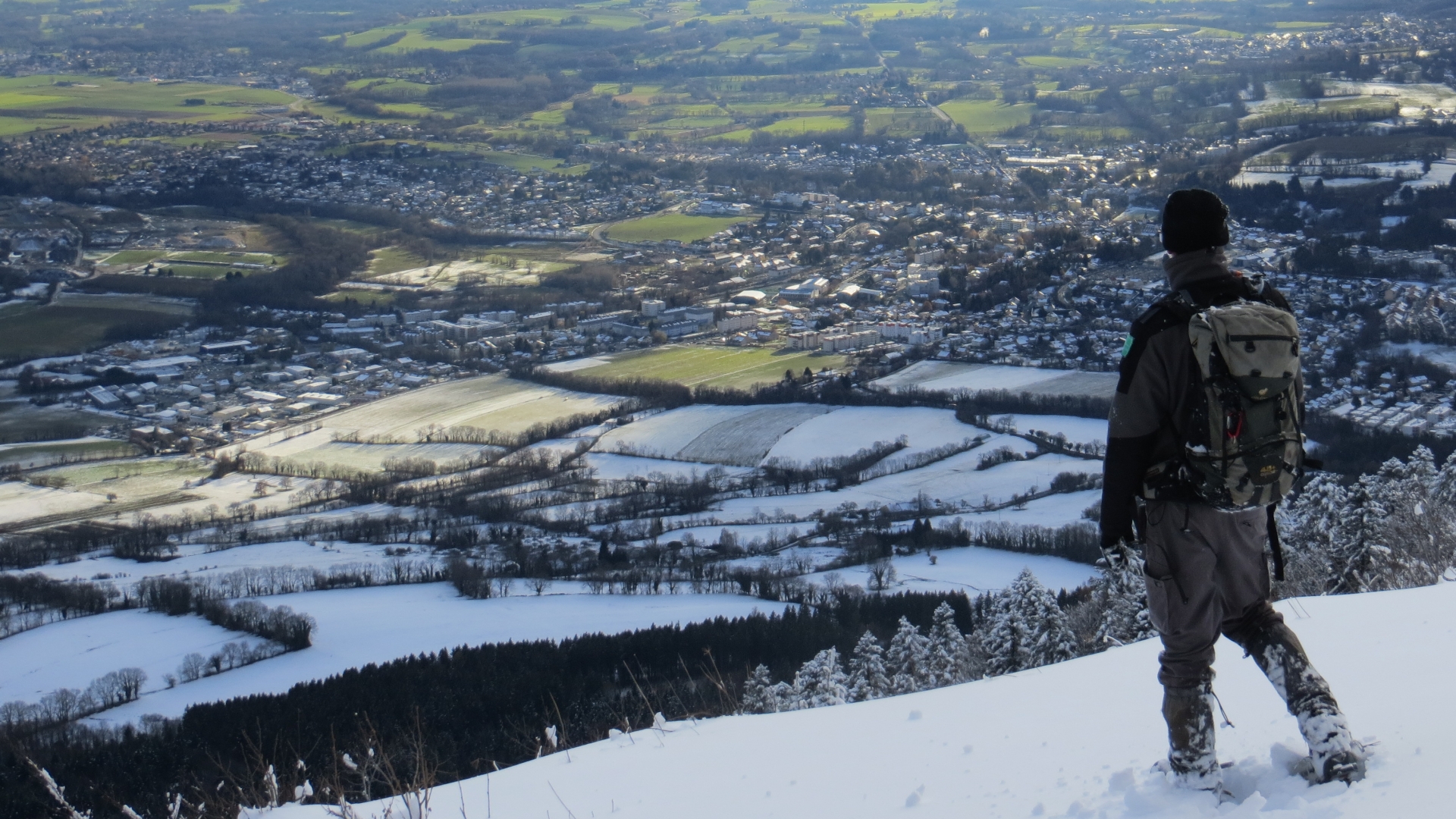 View of the Pays de Gex
Ranger on winter surveillance duty in the High Jura (Photo credits: RNNHCJ).
Natural Reserve and Natural Regional Park
Often mistaken for each other, these two entities form two distinct, but complementary, institutions for preserving the local environment.

A Natural Reserve protects those communities where fauna, flora, aquatic areas, mineral deposits and fossils have specific importance.  It puts in place necessary regulations to conserve such elements in the protected territory.

A Natural Regional Park (Parc naturel régional – PNR) is an area comprising several communities which share the common objectives of territorial development and planning which respect the local environment.  A Natural Regional Park has no specific regulations but adheres to those applicable to National parks.
While the National Natural Reserve of the High Jura is located mostly within the bounds of the Natural Regional Park (PNR), their procedures are clearly separate. This being said, the PNR of the High Jura is a preferred partner of the Natural Reserve for numerous projects. A collaborative agreement has been in force since 2003.