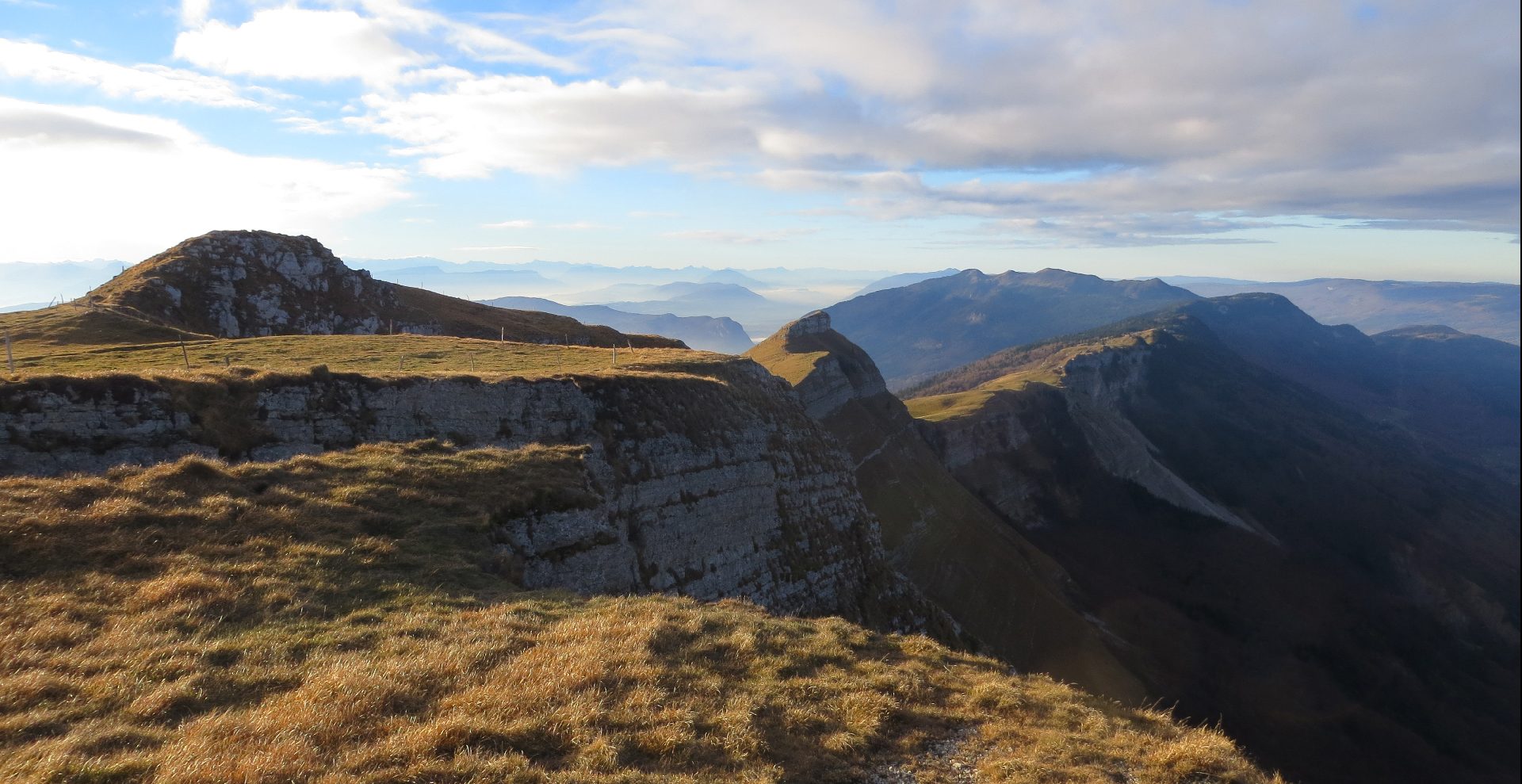 View of the High Jura, la Marie du Jura sector
The contrast in altitude, from 580 m to 1,720 m, fosters a great diversity of plant and animal life. The landscape and natural areas are varied and the species are both remarkably beautiful yet fragile (Photo credits: RNNHCJ).
Inaugurated in June 2011 and based at the site of the Communauté d'agglomération du Pays de Gex at Gex, a permanent exhibit of the Natural Reserve is open to the public :
Monday to Thursday from 9h00 to 12h30 and 14h00 to 18h00.
Friday from 9h00 to 12h30 and 14h00 to 16h00.