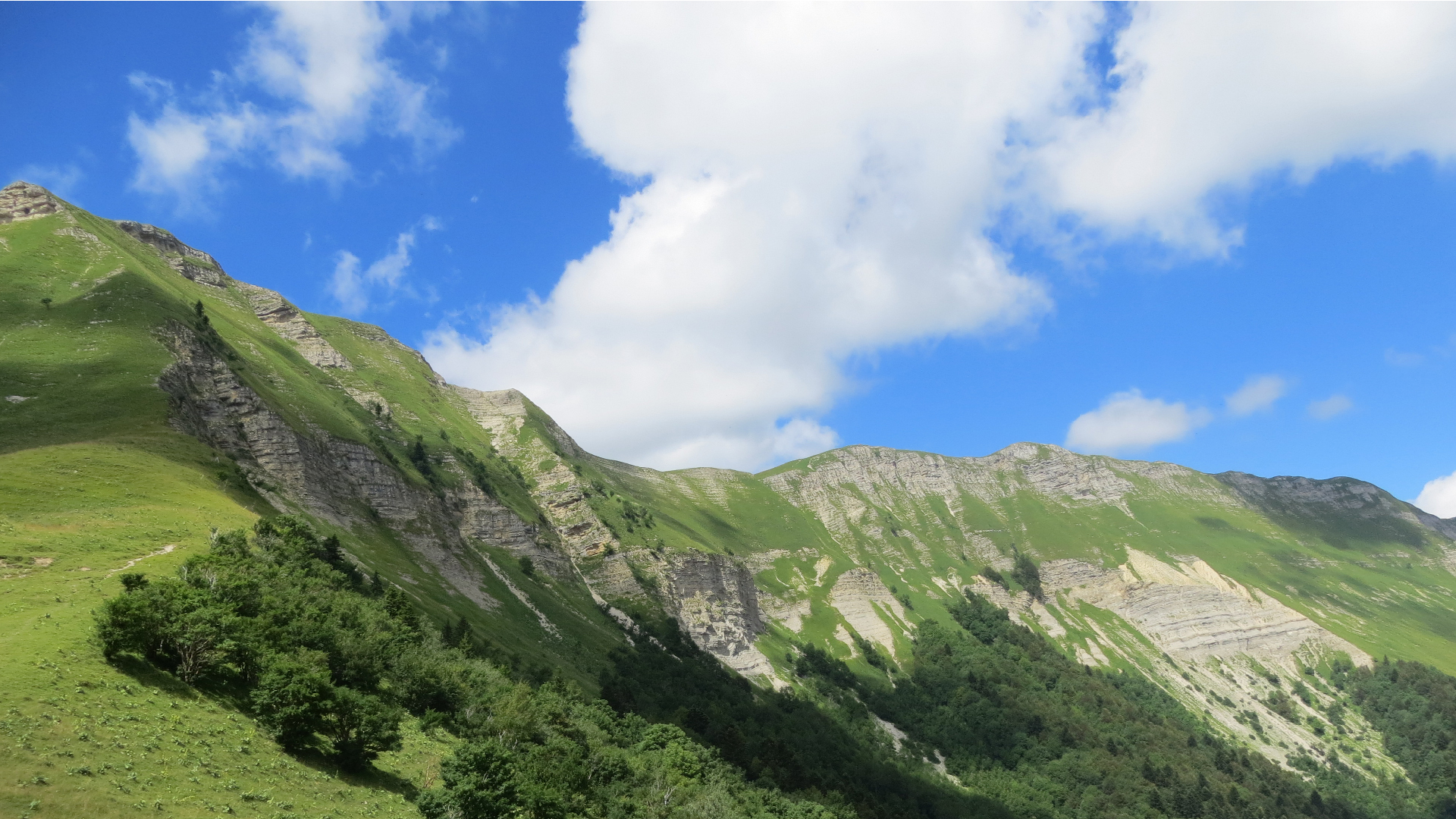 View of the High Jura in summer
The iconic chain of the High Jura mountains has for the most part been classified as a National Natural Reserve since 1993. At almost 11 000 hectares it is among the most extensive mountain ranges in Metropolitan France. (photo credits: RNNHCJ).
National Natural Reserve Decree
The High Jura is classed as a National Natural Reserve by decree n°93-261 of 26th February, 1993
The decree is drawn up in three parts :
– The demarcation of the Natural Reserve and the list of plots within its perimeter
– The management of the reserve and the creation of the consultative committee
– The regulation itself
This regulation specifically defines the constraints in matters pertaining to the traditional usage and the use of space for nature activities, for sporting events and for walking dogs. It encompasses the possible exercise of traditional pursuits such as woodcraft, pastoral and synergistic activities. It defines the procedures relating to authorisation of work and awards the Prefect the task of regulating access on the basis of access codes detailed by the administration of the Natural Reserve and validated by the Consultative Committee. Finally, it prepares the formulation of the management plan.