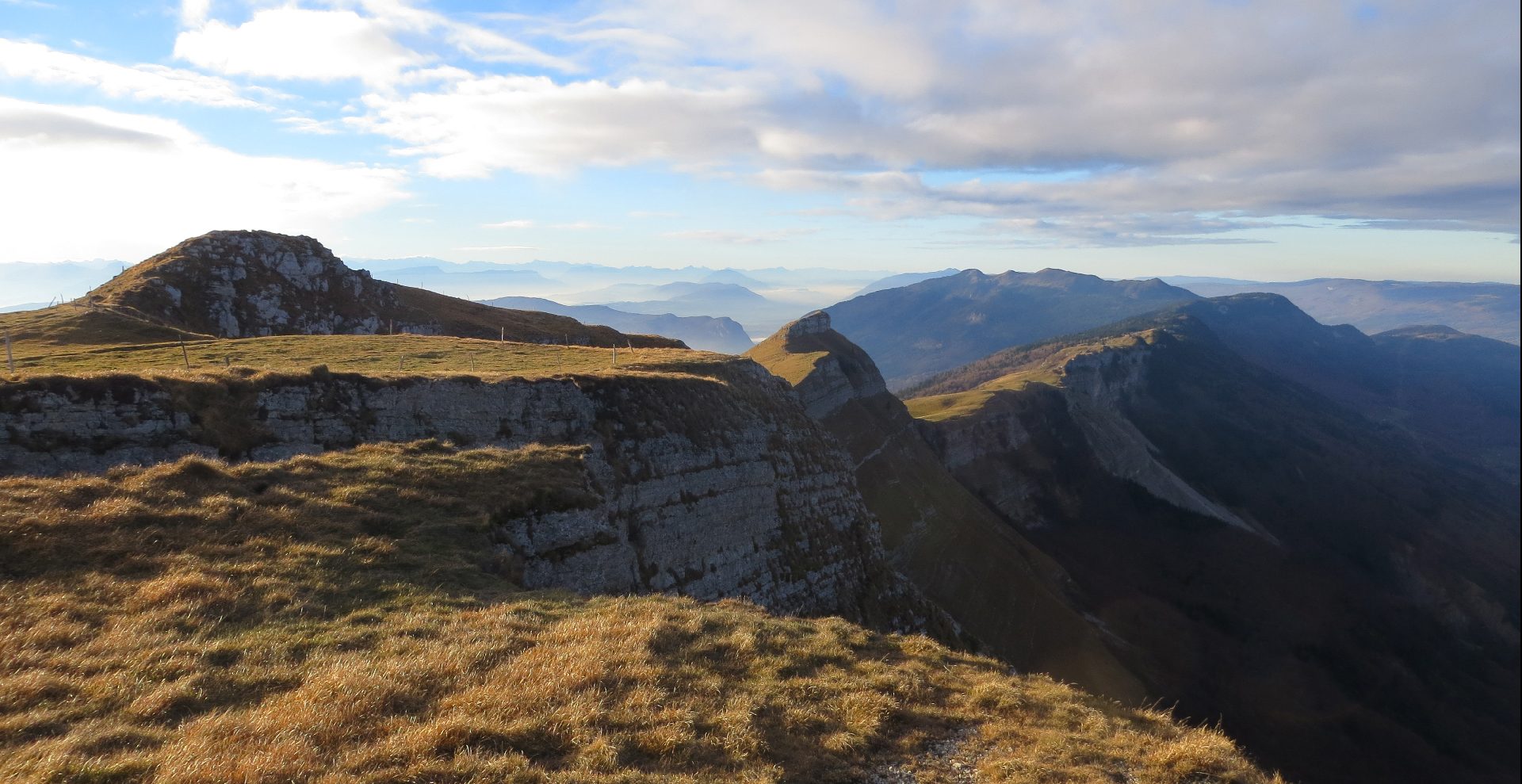 View of the High Jura, la Marie du Jura sector
The contrast in altitude, from 580 m to 1,720 m, fosters a great diversity of plant and animal life. The landscape and natural areas are varied and the species are both remarkably beautiful yet fragile (Photo credits: RNNHCJ).
Since its inception in 2007, the environmental education programme has flourished. Initially developed by the park ranger specialists who passionately embraced their mission to raise awareness of the environment, the educational programme has grown so enormous that the Natural Reserve team has had to resort to outside services in order to fulfill the demand for the range of activities offered.
Today, the management of the Natural Reserve, the Communauté d'agglomération du Pays de Gex has created an educational service for sustainable development (EDD) to conduct school activities.  Supervised by a small but dedicated team with varying expertise, the content of the educational curriculum continues to expand to adapt to the academic needs of the schools and to that of the general public, at the same time upholding the spirit of the National Natural Reserve's message:  That each individual feels he or she has a role and a stake in preserving the richness of this incredible but fragile landscape.