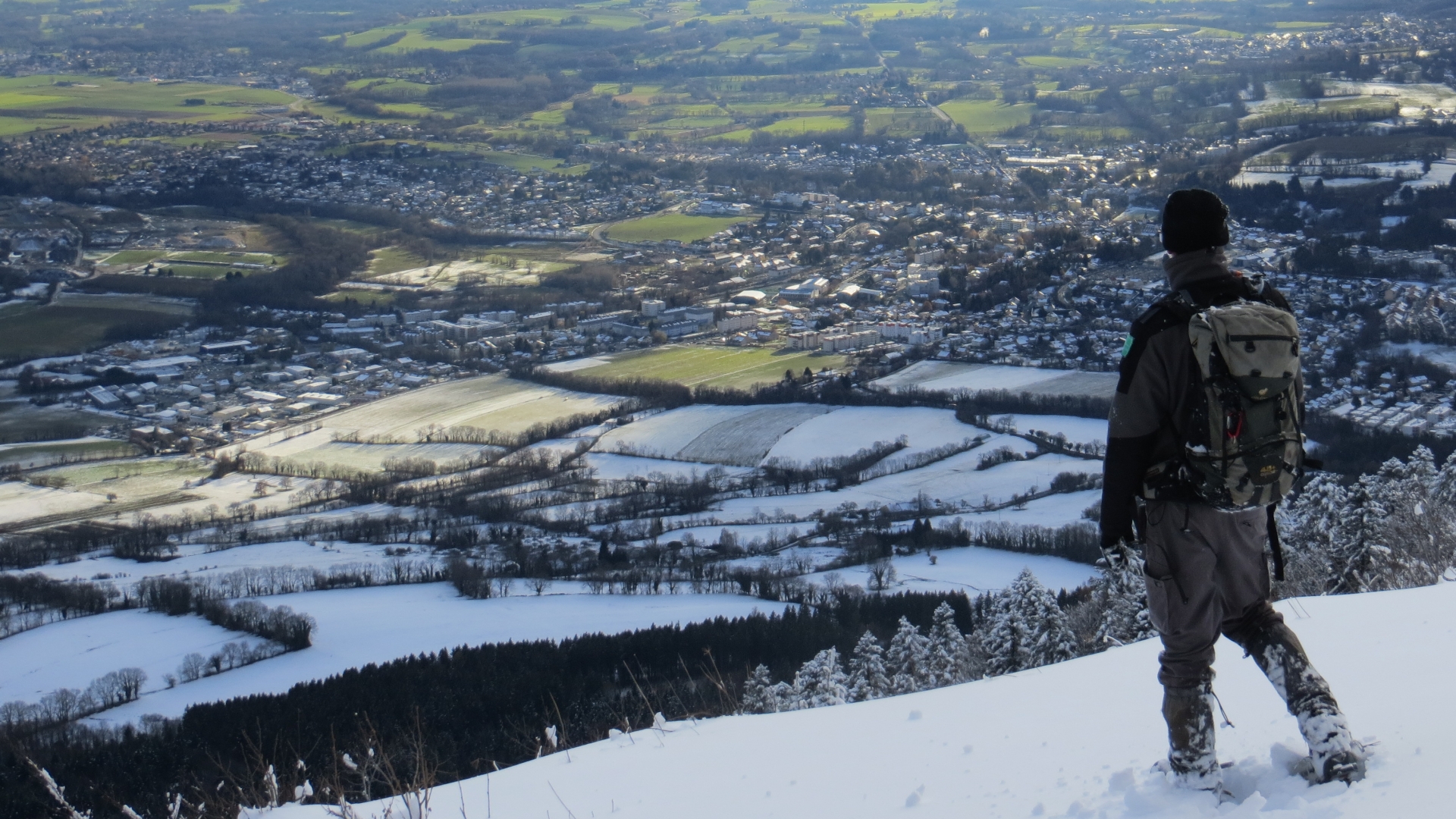 View of the Pays de Gex
Ranger on winter surveillance duty in the High Jura (Photo credits: RNNHCJ).
The Scientific Council
The Scientific Council of the RNNHCJ provides study and scientific validation. It numbers twenty members chosen for their knowledge and expertise in spheres as varied as geology, botany, ornithology, mammalogy, forestry, pastoral farming, climatology, sociology, history, etc.
The Scientific Council plays an essential role in the carrying out and the supervision of the management plan, in the proposal for studies and scientific research, but also for all requests for work or events which could have an impact on the heritage of the reserve whether it be natural, cultural or man-made.
Prefectural decree which assigns the function and composition of the Scientific Council.
The Advisory Committee
The Advisory Committee acts as a true local parliament bringing together all the stake-holders in the Natural Reserve (Territorial and State Administrations, local councillors, private owners, users, associations, scientific personnel). It is responsible for following up on and assessing management operations, giving advice on all decisions concerning the Natural Reserve (its operation, applying the conditions set out in the statutes, projects under the management plan and requests for activities within its boundaries). The Advisory Committee can also undertake scientific studies and gather recommendations so as to ensure the knowledge, the conservation, the protection of the cultural heritage and the improvement of the natural zones of the reserve.
The Advisory Committee is chaired by the Prefect of Ain or his representative and meets twice a year. Its structure is determined by prefectural decree.
Project Monitoring Committee (CST)
This is a sub-committee which can advise on the applications for work on the reserve or minor events (which will not change the nature of the reserve). This body meets three times a year under the chairmanship of the Sous-Préfet of Gex.
Prefectural decree establishing the procedures and the composition of the Project Monitoring Committee.