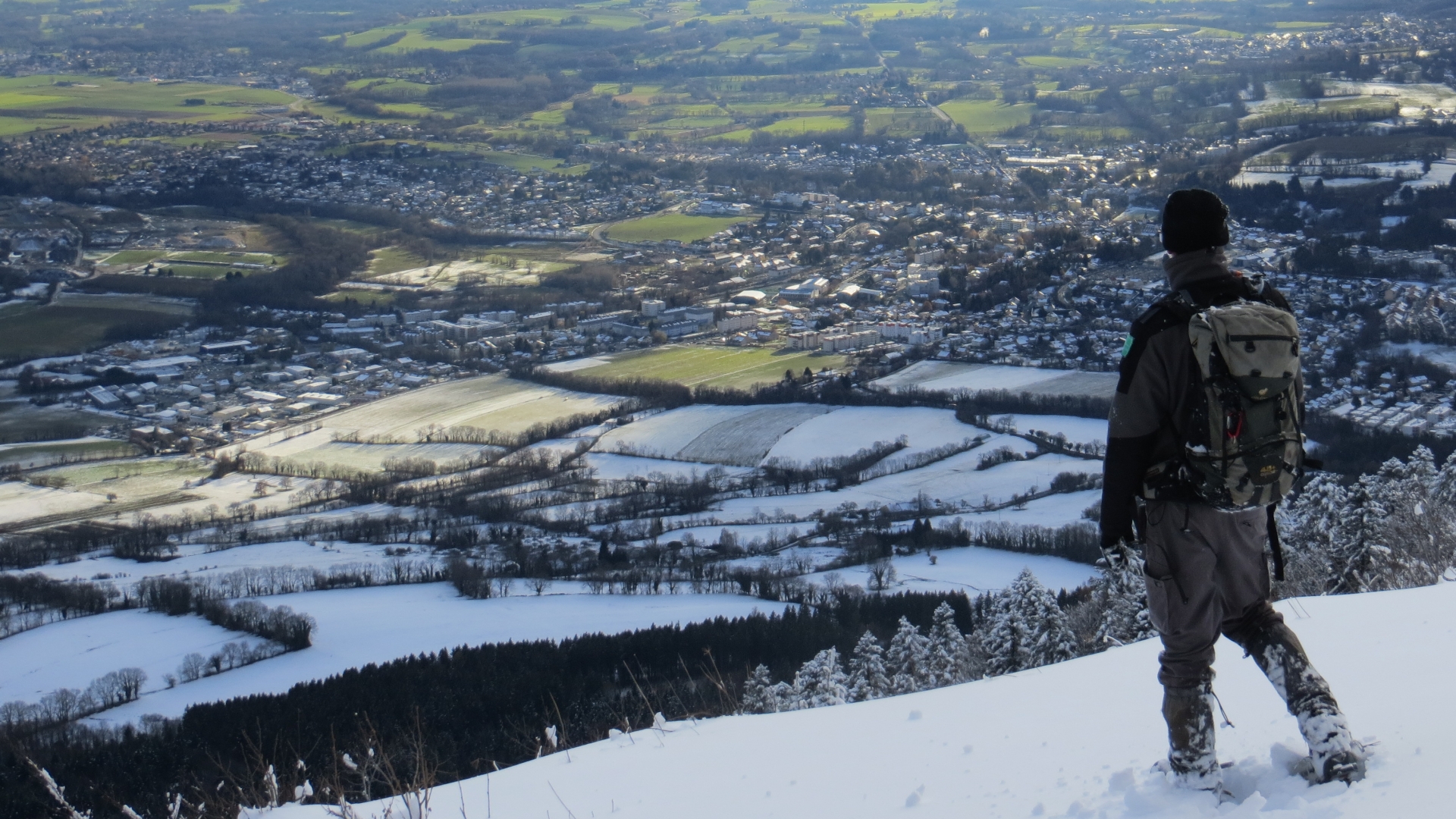 View of the Pays de Gex
Ranger on winter surveillance duty in the High Jura (Photo credits: RNNHCJ).
Managed by associations, local communities or public bodies, in metropolitan France and in the overseas territories, natural reserves can be national, regional or Corsican, and are created respectively by the State, the regions and the territory of Corsica.
They have three intrinsically linked missions :
to protect the natural environment such as plant and animal species, and the geological heritage
to manage the reserves
to heighten public awareness
The High Chain of the Jura is a national natural reserve, as defined by the ministerial decree of 26 February 1993.
The network of Natural Reserves of France presently numbers 167 national natural reserves with a total area of 2,751,498 hectares in territorial France (150,000 hectares) and overseas (2,600,000 hectares).